Let's discover the true personality of your Maine Coon cat! This unique breed of cat is known for its intelligence and loyalty, but do you know what it takes to bring out their full potential? In this blog post, we'll explore the different traits that make up a Maine Coon's personality and discuss how to best nurture them. So if you've ever been curious about the inner workings of your Maine Coon's mind, read on!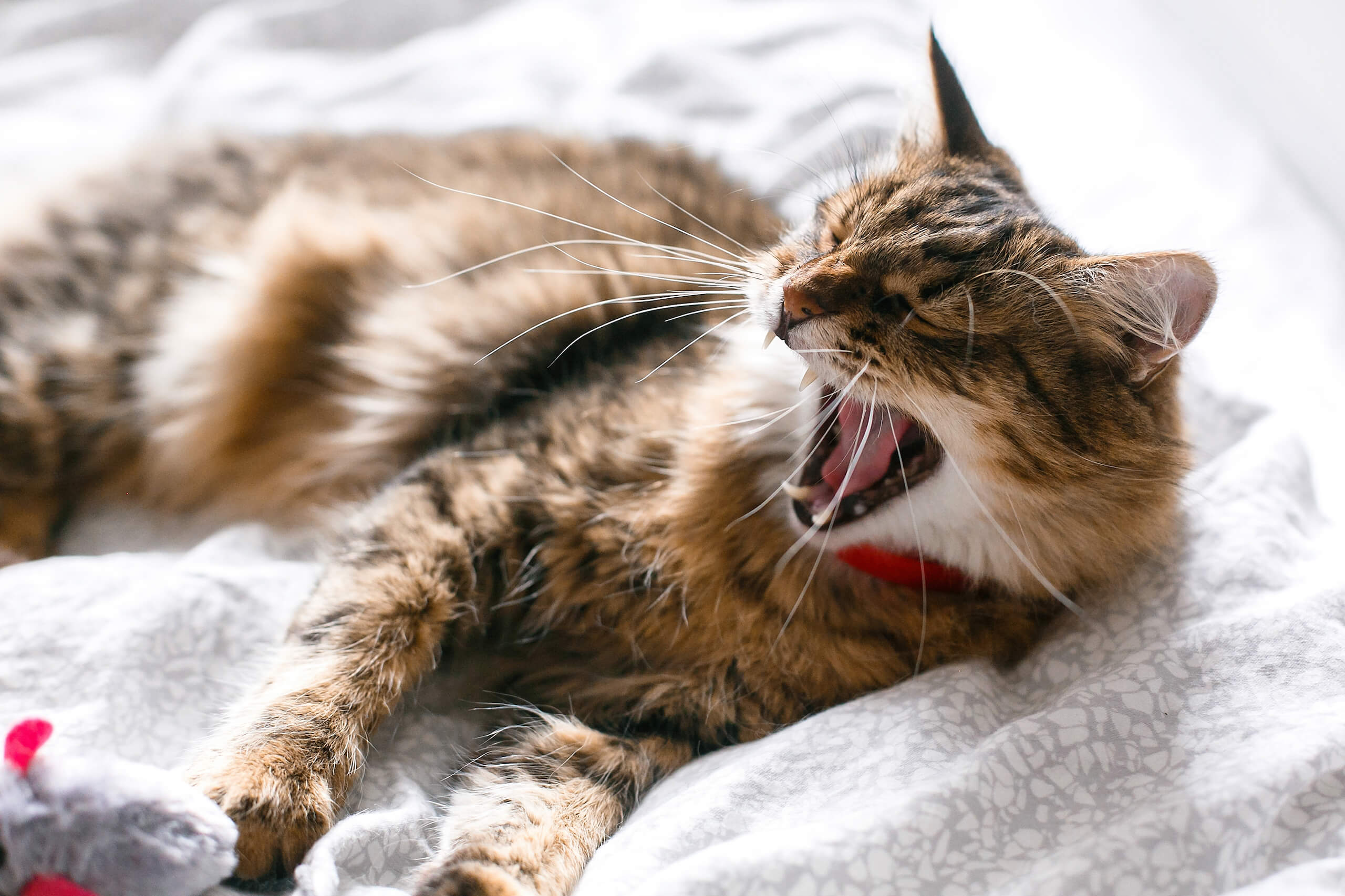 The Affectionate and Loyal Nature of the Maine Coon
The Maine Coon is a friendly and affectionate cat. They are loyal to their family and friends, and will always be there for them. They are also very active, and love to play. If you're looking for a cat that will be your best friend, the Maine Coon is the perfect choice.
Is your Maine Coon an Alpha?
Alpha Personality in a Maine Coon
Maine Coons are known for their strong personalities and independence. They are also very affectionate and loyal to their family and friends. This makes them great pets for people who are looking for a high-energy animal that is also easy to care for.
To determine if your Maine Coon has an alpha personality, take into account its behavior around other animals and people. If your Maine Coon is the leader of the pack, it likely has an alpha personality. If it is more passive, it may have a submissive personality.
Other signs that your Maine Coon may have an alpha personality include being more vocal and assertive than other cats, being more active during playtime, and being more interested in hunting and scavenging. If you notice any of these behaviors in your pet, it is important to give it space and let it lead the way. Otherwise, you may end up with a territorial animal that is difficult to live with.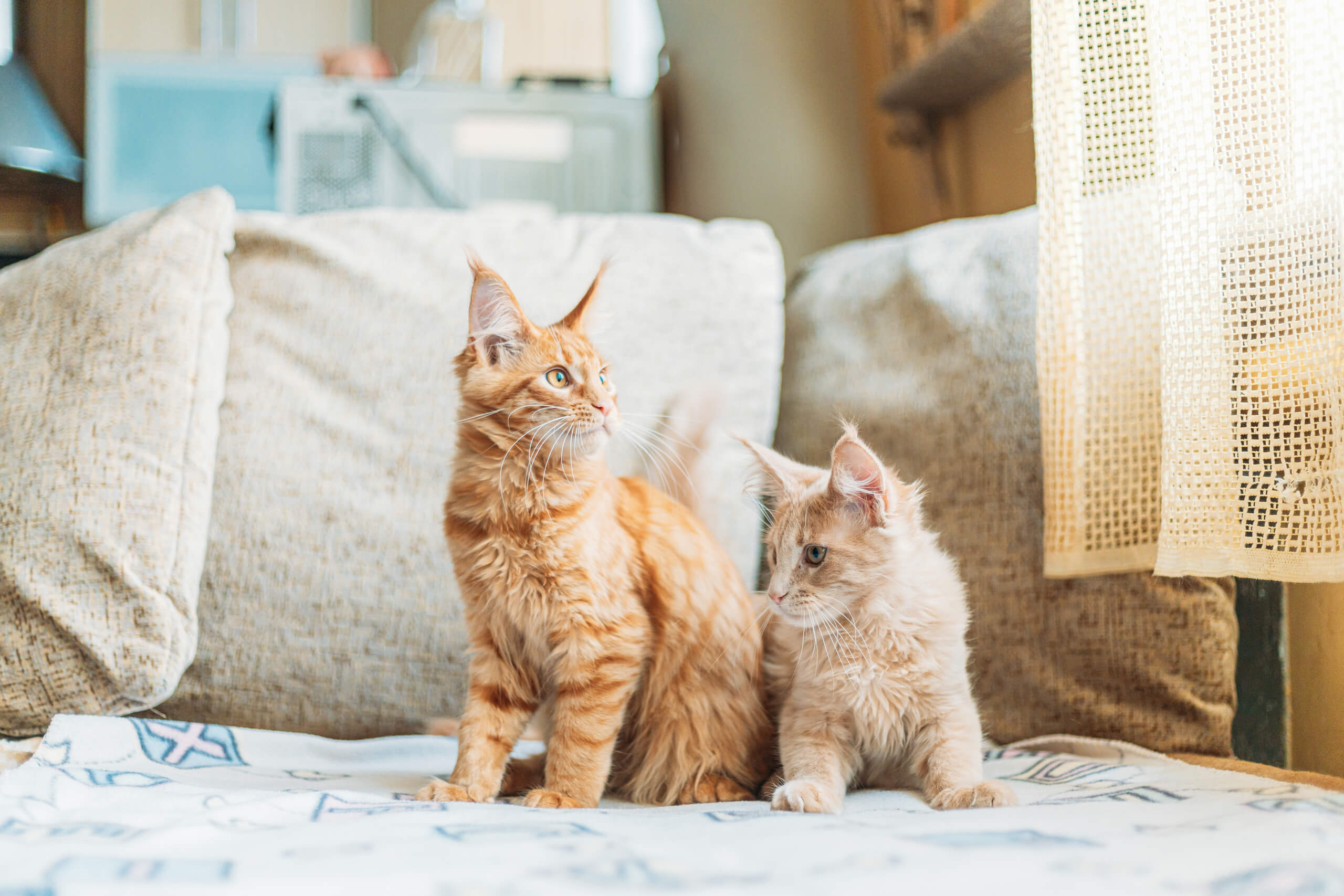 Signs to Look Out For: How to Identify a Maine Coon's Personality
One of the most distinguishing features of a Maine Coon is their affectionate and loyal nature. They are often considered master hunters and will work tirelessly to please their owners, even if they're given minimal attention.
Though they may not require as much attention as some other pets, all Maine Coons should be provided with plenty of exercise and playtime. They are highly active, playful cats that enjoy chasing small animals and playing fetch or rolling around in piles of toys.
Maine Coons also have a sly sense of humor that can give them an edge when competing for food or toy from their caregivers. While gentle with others, they can be fiercely territorial when it comes to their personal space. A trustworthy owner will know how to handle these behaviors in order to maintain positive relationships with their pet Maine Coon
Why You'll Love Living with a Maine Coon Cat
Maine Coons are some of the most affectionate and loyal cats around. They're also incredibly playful and active, so you'll never have to worry about them getting bored or becoming destructive. In fact, many people report that their Maine Coons actually became better house pets after moving into an apartment because they needed less space and got along well with other pets and people in the household.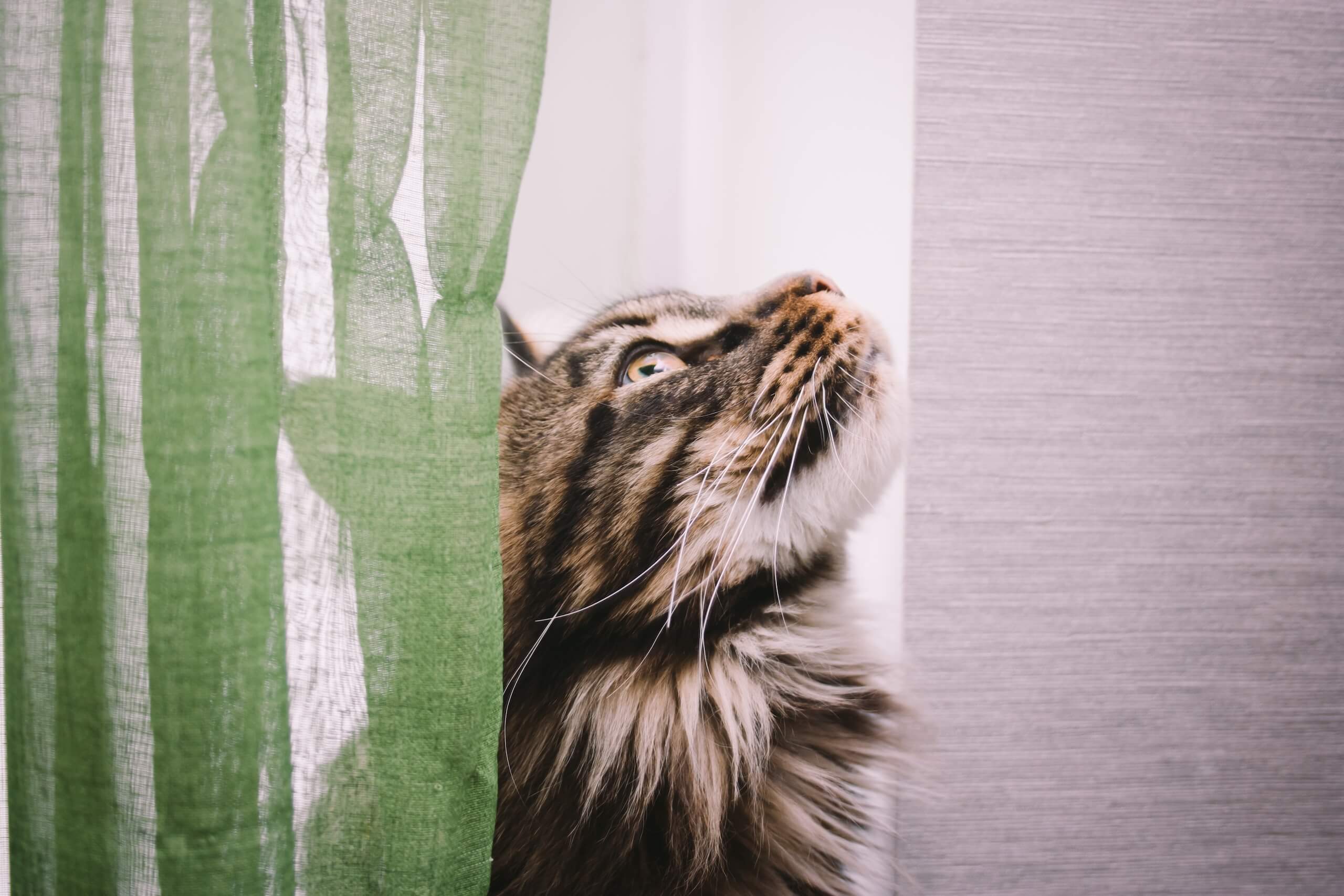 Bonding With Your Indoor Maine Coon: Playtime Strategies
When it comes to bonding with your Maine Coon, there are a few things you should keep in mind. One of the most important things is to provide plenty of toys and playtime for your cat. Maine Coons are very active and love to play. This will help to keep them entertained and happy. Another important thing to keep in mind is that Maine Coons can be high maintenance pets. They may require more attention than other cats, but with the right care they will be happy and healthy.
Craziness Alert! Uncover the Sillier Side of Your Feline Friend
Maine Coon cats are known for their high energy and playful nature. However, like all cats, they can also be quite demanding when it comes to their food and toys. If you're not prepared for this level of commitment, you may find yourself struggling to keep up with your cat. Here are some tips on how to deal with a Maine Coon's high energy:
Feed your cat at regular intervals throughout the day. This will help to keep them from becoming bored and demanding more food than they need.
Give your cat plenty of toys to play with. This will keep them entertained and contented, and away from the temptation to beg for food from you.
Make sure that your cat has plenty of hiding spots where they can relax and get away from the noise and commotion of the household.
Are You Ready for the High Maintenance Pets That Come With Having a Maine Coon?
Understanding the Commitment Required
Those who choose a Maine Coon as their pet likely have plenty of love to give, but they may also need to be prepared for some quirks. These high-maintenance animals require considerable grooming and attention, so those who are not used to having such a demanding pet may find themselves overwhelmed at first. They also require a lot of space, so if you're not up for dealing with the extra care required, these cats might not be the best choice for you. But if you can manage the responsibilities, owning a Maine Coon can be rewarding and fun!
Considerations for Care and Maintenance
The Maine Coon is one of the most popular and beloved pet cats in the United States. They are playful, curious, and very active. They also require a lot of care and attention, which can be a lot for some people. If you are considering getting a Maine Coon, it is important to understand what kind of commitment you are willing to make.
Maine Coons are high maintenance pets. They require a lot of attention and stimulation. They also need to be kept in a room with a lot of toys and activities. If you are not prepared to give your Maine Coon the care they need, it may be best to look for another pet.
There are a few things you can do to make sure your Maine Coon is happy and well-cared for. Here are a few tips to consider:
Get a high quality cat bed or scratching post. This will provide your cat with plenty of places to scratch and hide.
Make sure you have an abundance of toys and other activities for your cat to play with. Toys can be bought or homemade, but they must be something your Maine Coon loves to play with on a regular basis.
Try to keep the room your cat lives in brightly lit and ventilated so that it smells good.
The Costs of Owning a Maine Coon
If you're considering adding a Maine Coon to your family, you may be wondering if they are high maintenance pets. The short answer is yes – but not in the way you might think.
There are certain things that all Maine Coons require to live healthy and happy lives, including regular exercise, proper nutrition, and plenty of playtime. While some of these requirements may seem like no-brainers, others – such as plenty of stimulation – can be more challenging for some families than others.
When it comes to care and maintenance, however, there really isn't that much difference between Maine Coons and any other type of pet. In general, you will need to provide a routine consisting of feedings at regular intervals, plenty of fresh water, and regular exercise. And of course, like all pets, Maine Coons will require occasional vet care.
All in all, owning a Maine Coon is not as high maintenance as you might think. With a little preparation and some patience, you'll be able to enjoy a furry friend that is sure to add plenty of personality to your family life.
Are You Prepared for the Time Investment?
Owning a Maine Coon is not only a fun experience, but it can also be a very time-consuming one. These cats require a lot of attention and care, and if you're not prepared for that, you may end up regretting your decision. Here are some of the things you'll need to take into account if you're thinking about adding a Maine Coon to your family:
A lot of time: A Maine Coon is a very active cat, and they need a lot of exercise. If you're not prepared to give them the time they need, you may find that they become destructive or bored.
A lot of money: This isn't necessarily a bad thing, but owning a Maine Coon is not cheap. They require a lot of food, toys, and vet care, and if you don't have the money to spare it may be better to look elsewhere.
A lot of patience: A Maine Coon can be a very demanding pet. If you're not patient enough to handle their antics, you'll probably end up frustrated both with the cat and yourself.
If all these things sound like they're too much work for you or your budget just isn't able to support them, then it might be best to steer clear of Maine Coons altogether. They're a high-maintenance pet that comes with a lot of responsibility – but if you're ready for that commitment, they make great pets indeed!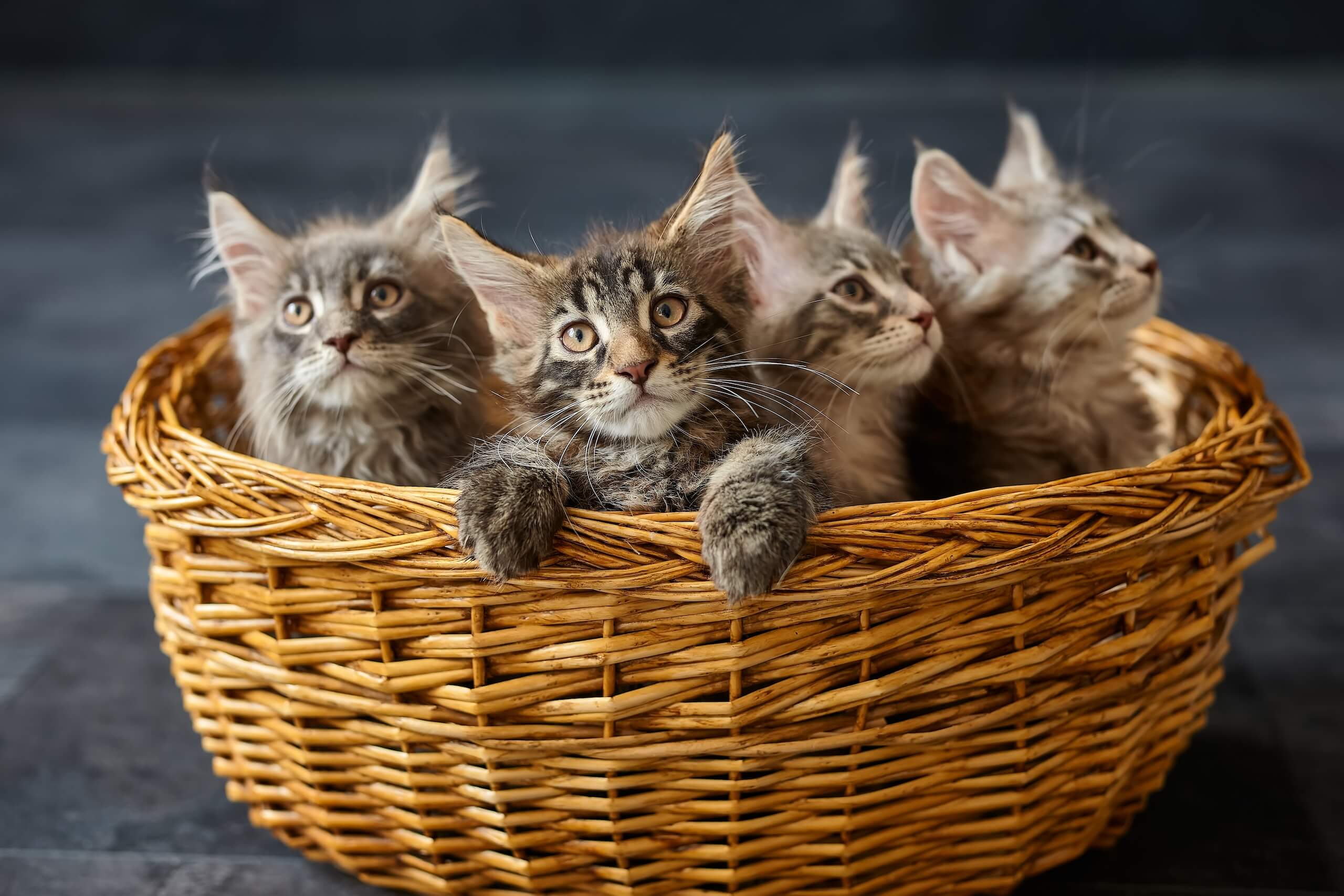 Unlocking How to Understand What Your Pet Wants From You
Maine Coon personality is all about balance. While they are affectionate and loyal, Maine Coons also have a wild side that can come out when they're playing or when they're surprised. When you understand how your Maine Coon behaves and what he or she wants from you, you'll be able to keep the balance in your relationship while still enjoying all the fun and quirks of this furry friend!
Having a Maine Coon as a pet is a truly rewarding experience. With their affectionate and loyal nature, they make great companions and can be a source of joy and comfort for many years. It's important to understand the signs of their personality so that you can better bond with them and provide them with the best care possible. With the right amount of playtime, love, and attention, you can unlock your Maine Coon's unique personality and enjoy the special bond that comes with it.
FAQ
Who has a Maine Coon personality?
Maine Coon cats are known for their friendly, social personalities.
What makes Maine Coon personalities unique?
Maine Coons are known for their intelligence, loyalty, and playful nature.
How can I tell if my Maine Coon has a good personality?
Look for signs of affection, curiosity, and playfulness.
Is it possible for a Maine Coon to have a bad personality?
While rare, it is possible for any cat to have a bad personality. Proper socialization and training can help.